We've compared 5 Alcatel 3 Black deals.
The cheapest average monthly cost for new contracts is £13.99 over 24 months with a free device. The lowest in terms of total cost of ownership is £335.76. These plans are only available to new customers of the network.
SIM-Free and Pay-as-you-go deals can be found from £114.99 in the SIM-Free tab if wish to purchase without a contract.
Description
The Alcatel 3 is compact and packs a punch with a 5.5'' HD+ FullView 18:9 display. Lighter, thinner, narrower and shorter than other leading phones in the market, you'll get astonishing visuals you can easily hold in one hand with the Alcatel 3. Scroll less but see and share more with multitasking and Social Mode on its sizable screen.
Key Features
Rear Camera

13 Megapixels
Front Camera

5 Megapixels
Dimensions

147.1 x 68.8 x 8.5 mm
Bluetooth

4.2 with A2DP, LE
Screen Resolution

720 x 1440
SD Card Slot

MicroSD up to 128GB
Camera Resolution

2592 x 1944
Water Resistance

Not rated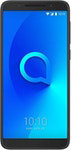 24 Months
32MB
Black
| Inclusive roaming in 50 destinations | Capping | Data Rollover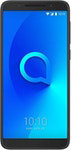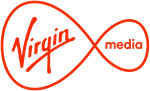 24 Months
32MB
Black
Virgin Mobile: Change Your Plan Every Month
O2: Customise your plan
---
What type of deal do I need?
Unless you'd like to buy the device outright starting from £114.99 there are two main types of pay monthly plan:
Contracts
These are meant for new customers to the network - for example if you're currently on EE but you'd like to switch to Virgin Mobile. We have 4 new customer contract Alcatel 3 Black deals available from Virgin Mobile and iD Mobile.
Upgrades
If you're an existing customer you can take one of these deals 30-45 days before the end of your contract - you'll be able stay with your current network with no interuptions and keep the same number. You can text INFO to 85075 to see how long is left on your contract. We don't currently have any upgrade deals for Alcatel 3 Black available.
Some of our most popular contracts have no upfront cost - you'll pay nothing for the handset when placing your order and get free delivery. These aren't always the best value, sometimes contributing a small amount upfront can reduce the overall cost of the plan. Our average per month calculation is an easy way to compare these side-by-side.
Can I keep my number?
To keep your number when taking out a new contract, just text PAC to 65075 from your current SIM - your network will send a text back within 60 seconds with a PAC switching code which is valid for 30 days. When you've received your new phone, follow the instructions in the packaging on what to do with the PAC code. Normally there will be a website link with a small form to fill in.
The switch will take place the next working day and your old contract will be ended automatically. If you've already completed the minimum term of your old contract you won't be charged for any notice period. You can still switch if you haven't completed your contract, but there may be an early termination fee to pay.
What contract length should I go for?
The most popular contract length for phones is 24 months and will be suitable for most people. You'll have a fixed allowance of data, minutes and texts over this period and you'll pay the same amount per month. Although you may find there is a small rise each spring in-line with RPI inflation.
However, some networks are offering more flexible 30 and 36 month contracts. With these you're able to adjust your tariff cost up and down each month if you find your usage changing. The line rental and device payments are split too, meaning you may be able to pay the device portion off and upgrade early.
What's the difference between 4G and 5G?
4G is the current generation of mobile networks - with excellent coverage all over the UK and when roaming in Europe. 5G is the next-generation with networks promising speeds up to 10x faster, higher capacities in congested areas and lower latency. The major networks have all launched their 5G services, but there is currently only limited coverage in some cities.
The Alcatel 3 does not support 5G - you would be limited to 4G speeds.
Speed caps may be present on some 5G plans, enabling you to access the 5G network at a lower cost if you don't require the fastest speeds. A 2Mbps limit is fine for browsing, social media and music but not for video. A 10Mbps limit can additionally allow you to stream HD video and for online gaming. Uncapped speeds are good for UHD streaming, super-fast app downloads and hotspotting.
How are reseller prices cheaper than the networks?
We partner with retailers such as Affordable Mobiles, Mobile Phones Direct, Mobiles.co.uk and Fonehouse - the deals they offer can be considerably better than ordering directly through a network.
They're able to do this because they have ongoing bulk order agreements with the networks and are online-only, enabling them to make savings and pass the value onto you. The phone is a brand new UK model (unless it's specifically stated to be a "refurbished" deal) and the contract you've agreed to will always be with the network themselves - just as if you'd ordered from them in the first place.
All our partners are well established companies who have received many hundreds of positive reviews on Trustpilot you can read before ordering, so you can buy in confidence.
How do manual cashback redemptions work?
The deals that have the lowest average cost per month often include a manual redemption element. This will involve sending via post or uploading your phone bill from certain months of the contract within a claim window to ensure you're still connected and have kept up with the payments. Please read the individual retailer's terms as the exact months and payment methods can vary.
For example - you place an order for a 24-month contract in January which includes redemption cashback of £100 to be claimed in months 6, 9, 12, 15 and 18. Within a few days of receiving your phone and being connected to the network your first bill will be raised, dated January. In this case your 6th bill will be dated June - you would send this one to the retailer. Within 14-28 days you'll receive cashback of £20. You then repeat this process in September, December and so on until all the money has been claimed.
How do I order?
After you choose the colour, storage size and plan with the features that suit you best click the "Get Deal" button on the deal card. You'll be transferred to the retailer's website where you can place your order.
Please note that we are a price comparison service - your order is not placed with us, but with the retailer directly. We try to ensure all prices and plan benefits are correct, but please check the full details of the deal you add to the basket before ordering as errors in our data feeds may occassionally occur. To help us continue to provide our free service we may earn a commission from our partners if you make a purchase. This doesn't affect the price you pay or the ranking order of our comparison results.
What if I change my mind after I order?
If your order hasn't been dispatched yet, then call the customer service number for the retailer - they may be able to help you cancel. If you've already received the phone, you have 14 days after taking delivery to request a return - even if you've opened the packaging and switched it on. Some networks may opt to offer even longer evaluation periods to make sure you're fully satisfied with their wireless signal coverage.
---