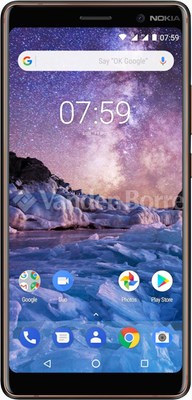 We've compared 773 Nokia 7 Plus deals.
Get straight to the type of deal you want by clicking the corresponding button, or scroll for further information on features and tech specs.
The cheapest contract price is £15.99 per month on average over 24 months with a free phone. This may not be the best deal - there are factors such as data allowance, network and contract length to consider depending on your needs.
Upgrades are available starting from £21.25 average per month. These deals are only available if you're an existing customer of the network - you'll keep your number with no disruption in service. You're usually able to upgrade 30-45 days before the end of your contract depending on your current network.
Sim-Free (unlocked, no SIM) and Pay-as-you-go (locked, with SIM) deals can be found from £349 in the Sim-Free tab if wish to purchase without a contract.
Description
With its 6" Full HD display, the Nokia 7 Plus is ideal for watching movies or gaming. The Nokia 7 Pus boasts a unique camera feature set and comes with AI technology. Powered by Qualcomm Snapdragon 660 and 4GB of Ram the Nokia 7 Plus packs a punch when it comes to efficiency.
Key Features
Operating System

Android

Display Size

6"
Rear Camera

12 Megapixels

Front Camera

16 Megapixels
Processor

1.8 GHz Octa-core
Dimensions

158.4 x 75.6 x 8 mm

Weight

183 grams

Sim Card Type

Nano SIM

Camera Flash

Dual-LED

Talk Time

Up to 19 hours
Screen Resolution

1080 x 2160

Screen Type

IPS LCD

Chipset

Qualcomm Snapdragon 660

Wi-Fi

802.11 a/b/g/n/ac

Bluetooth

5.0 with A2DP, LE
Connectivity

2G, 3G, 4G

SD Card Slot

MicroSD up to 256GB

Battery

Non-removable
Camera Resolution

1080 x 2160

Water Resistance

Not rated
Deal Highlights
Best 20GB deal direct from EE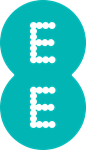 24 Months
£38 per month, with FREE phone.
Stream music for hours a day. Includes Data Caps.
Best 4GB deal direct from EE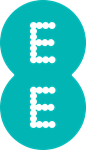 24 Months
£28 per month, with FREE phone.
Ideal for social media and apps. Includes Data Caps.
We recommend the following:
Light use: 1-3GB
Daily use: 4-8GB
Heavy use: 12GB+
Auto Cashback
You'll automatically receive cashback (usually via BACS) after your contract is connected.
Redemption
Requires you to take some manual actions to receive e.g. Send in your 6th, 9th & 12th bill to the retailer. These deals can often be the cheapest if you're willing go through the steps.
Refurbished
Cheaper deals may be available if you're happy with a refurbished model.
Existing Customer
Better deals may be available if you're an existing customer taking out other services. e.g. you already have Sky TV or BT Broadband. These are not upgrades, and not for existing mobile phone customers.
---