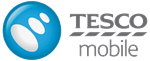 Tesco Mobile is the UK's largest mobile virtual network operator with plenty of awards for its great value deals and UK based customer care team. Operating on O2's network, Tesco Mobile covers 99% of the UK population and offers 4G at no extra charge, with a wide selection of Pay Monthly and Pay-As-You-Go deals that let you cap your bills for peace of mind.
We have Tesco Mobile Contracts available for 37 different phones from 10 brands. To change the default handset, simply choose your brand from the drop-down list then the specific model.
Tesco Mobile SIMs are available from £7.50 per month. These are rolling monthly contracts.
Network Benefits
4G
Enjoy super-fast 4G at no extra cost to you.
Capped Contracts
Cap your bill for complete peace of mind and never experience bill shock again.
No mid-contract price increases
You won't see any irritating price hikes during your contract because your price is fixed, so what you pay at the start of your contract is what you'll be paying at the end.
Tesco Mobile: Clubcard Points
With Tesco Mobile, you collect Clubcard points for every £1 you spend on top-up or your Pay monthly bill. You can spend your points on a variety of rewards such as holidays, days out, restaurants and much more.
Tesco: Perks
Free Perks are extra minutes or data for you and every other contract on your pay monthly account. Each of you can choose your own free Perk. It's yours, for free, every month. You can change your Perk each month if you like. Terms and Conditions apply. Check website for details.
Xtras: Save an extra £3 on your monthly bill (See Ts&Cs)
Xtras is the smart way to get £3 off your pay monthly and SIM only bills. Sign up to Tesco Mobile Xtras and we'll knock £3 off your monthly bill when you view ads, offers and content when you unlock your Android phone. Terms and conditions apply. Check website for details.
Flexible Contract
Anytime Upgrade Flex is a 30 month contract that lets you spread the cost of the phone, change your tariff down as well as up, and upgrade any time in your contract. It works like Anytime Upgrade but you spread the cost over 30 months. You have two contracts - one for your phone and one for your usage (data, minutes and texts) and your monthly payments are lower as they're spread over 30 months. You can change your tariff down or up each month and you can get a new phone anytime - before 30 months, just pay off your current phone. You'll pay less each month once your phone contract's up, as you just pay for your usage.
Recommend a Friend and Earn Rewards
Earn rewards each time you recommend a friend and they take out a new contract or upgrade their existing mobile contract. Visit the website for full terms and conditions.
---