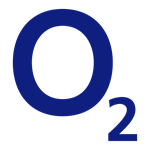 O2 is the commercial brand of Telefónica UK Limited and is a leading digital communications company with the highest customer satisfaction for any mobile provider according to Ofcom. With over 23 million customers, O2 runs 2G, 3G and 4G networks across the UK, as well as operating O2 Wifi. O2 has average download speeds of10.4 Mbps and 98% network reliability.
We have O2 Contracts and Upgrades available for 98 different phones from 14 brands. To change the default handset, simply choose your brand from the drop-down list then the specific model.
Pay as you go phones from O2 can be found in the PAYG tab from £15.00 to buy outright. You'll usually have to pay an initial top-up charge of £5-10 which is included in our totals, but there are no ongoing fees.
O2 SIMs are available from £6.50 average per month. These are rolling monthly contracts and pay-as-you-go.
In addition, O2 have SIMs suitable for Tablets, Mi-Fi devices and USB dongles from £11.00 per month. These are data-only and cannot be used in phones.
---