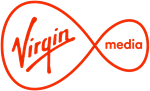 With freestyle contracts at no upfront cost, customers can move up and down tariffs, according to what suits them each month at no additional cost, so they'll never be locked in to a tariff that's not working for them. Free voicemail and WiFi on the London Underground come included with all Virgin Media tariffs and existing Virgin Media customers get a range of discounts and additional benefits! With the 14-day Customer Satisfaction Guarantee customers can return their phone for a full refund minus any airtime they've used.
We have Virgin Mobile Contracts available for 62 different phones from 11 brands. To change the default handset, simply choose your brand from the drop-down list then the specific model.
Virgin Mobile SIMs are available from £6.00 per month. These are rolling monthly contracts.
---
What type of deal do I need?
If you'd like a new phone, there are two main types of plan:
Contracts

These are meant for new customers to the network - for example if you're currently on O2 but you'd like to switch to Virgin Mobile.

Upgrades

If you're an existing Virgin Mobile customer you can place an upgrade order if you wish to stay with them with no interuptions and keep the same number and SIM. You're usually able to upgrade 30-45 days before the end of your contract.
We've found that in most cases new customer contracts work out to be the best value. Don't worry about losing your number, the process for transferring is simple. It involves contacting your current network and asking for a PAC code - this is then given to your new network to port your old number to your new SIM.
Check out our Contracts Vs Upgrades guide for a full overview of the pros and cons of each.
Phone SIMs

If you're just looking to purchase an ongoing airtime bundle for the device you already own you can purchase a SIM with a 12-month or 30-day rolling contract. These are usually good value if you make use of mobile data - you'll have a set allowance per month and you can even set spend caps to make sure you're never hit with an unexpected bill.
How do I order?
After you've made your choice of colour, storage size and the plan that suits you best click the "Get Deal" button on the deal card. You'll be transferred to the retailer's or network's website where you can place your order. Please note that we are a price comparison service - your order is not placed with us, but with the retailer directly.
What if I change my mind after I order?
If your order hasn't been dispatched yet, then you may be able call the customer service number found on the retailer's site and cancel. If you've already received the phone, you have 14 days after taking delivery to request a return - even if you've opened the packaging and used it. It's equivalent to going into a phone shop and trying their display models before you buy, since you weren't able to do this beforehand having bought online. Some networks may opt to offer even longer evaluation periods to make sure you're fully satisfied with their signal coverage.
---