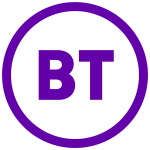 BT is the largest provider of consumer fixed-line voice and broadband services in the UK as well as being the UK's largest mobile operator and second-largest pay-TV sports broadcaster. Anyone living in a BT Broadband home are eligible for a £5 monthly discount on all BT Mobile plans. Additional perks and benefits for being on BT include internet access to 5 million BT Wi-fi hotspot, monthly spend cap on all mobile plans and BT Sport Lite for free on mobile devices.
BT Mobile uses EE's network to provide coverage to its customers. They are a virtual network operator (MVNO) meaning that they have an agreement with EE to use their network space, enabling them to offer mobile plans without maintaining the infrastructure. Coverage is identical, so if you live in an area with good EE coverage then you'll find BT Mobile to be equally as good with the same number of signal bars on your phone.
We have BT Mobile Contracts available for 20 different phones from 5 brands. To change the default handset, simply choose your brand from the drop-down list then the specific model.
BT Mobile SIMs are available from £8.00 average per month. These are rolling monthly contracts.
In addition, BT Mobile have SIMs suitable for Tablets, Mi-Fi devices and USB dongles from £10.00 per month. These are data-only and cannot be used in phones.
Auto Cashback
You'll automatically receive cashback (usually via BACS) after your contract is connected.
Redemption
Requires you to take some manual actions to receive e.g. Send in your 6th, 9th & 12th bill to the retailer. These deals can often be the cheapest if you're willing go through the steps.
Existing Customer
Better deals may be available if you're an existing customer taking out other services. e.g. you already have Sky TV or BT Broadband. These are not upgrades, and not for existing mobile phone customers.
---