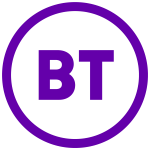 BT is the largest provider of consumer fixed-line voice and broadband services in the UK as well as being the UK's largest mobile operator and second-largest pay-TV sports broadcaster. Anyone living in a BT Broadband home is eligible for a £5 monthly discount on all BT Mobile plans. Additional perks and benefits for being on BT include internet access to 5 million BT Wi-fi hotspot, monthly spend cap on all mobile plans and BT Sport Lite for free on mobile devices.
We have BT Mobile Contracts available for 5 different phones from 3 brands. To change the default handset, simply choose your brand from the drop-down list then the specific model.
BT Mobile SIMs are available from £8.00 per month. These are rolling monthly contracts.