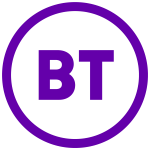 BT is the largest provider of consumer fixed-line voice and broadband services in the UK as well as being the UK's largest mobile operator and second-largest pay-TV sports broadcaster. Anyone living in a BT Broadband home is eligible for a £5 monthly discount on all BT Mobile plans. Additional perks and benefits for being on BT include internet access to 5 million BT Wi-fi hotspot, monthly spend cap on all mobile plans and BT Sport Lite for free on mobile devices.
BT Mobile SIMs are available from £7.00 per month. These are rolling monthly contracts.
Network Benefits
30 Day Money Back Guarantee
Try SIM Only or Family SIM plans and get a refund after 30 days and cancel your contract if you're not satisified. Terms and conditions apply. Visit website for details.
BT Mobile: Free delivery Monday - Friday
BT Mobile: Free delivery Monday - Friday. See website for T's&C's,
BT Wi-fi
Unlimited access to more than 5 million BT Wi-fi hotspots. Use BT Wi-fi so you don't eat up your data allowance. With the BT Wi-fi app stay connected when there's a hotspot in range.
Change Your Plan Every Month
Virgin customers have the freedom to change their plan each month. They can move it up to enjoy more minutes and data or move it down to reduce the monthly cost. This feature is availble on all pay monthly phones and SIMs. Visit website for details.
Roam Like Home
Roam Like Home allows you to use your UK calls, texts and data abroad in 47 destinations without extra roaming charges. Terms and conditions apply. Visit website for details.
WiFi Calling (See Ts&Cs)
Now you can call and text as normal wherever there's WiFi, thanks to WiFi Calling. No need to download an app, just make sure your phone is connected to WiFi. WiFi Calling is supported on selected devices bought directly in one of our stores and online.Terms apply. Check website for details.
Worry-free Return
Customers who aren't satisified with their phones are free to return it within 14 days of receiving it. Terms and conditions apply. Visit website for details.
BT Sport App
Watch BT Sport Lite content, including 42 Premier League games, live Aviva Premiership Rugby & SPFL for FREE with the BT Sport app on your smartphone.
---
What type of deal do I need?
Phone SIMs

If you're just looking to purchase an ongoing airtime bundle for the device you already own you can purchase a SIM with a 12-month or 30-day rolling contract. These are usually good value if you make use of mobile data - you'll have a set allowance per month and you can even set spend caps to make sure you're never hit with an unexpected bill.
How do manual cashback redemptions work?
The deals that have the lowest average cost per month often include a manual redemption element. This will involve sending via post or uploading your phone bill from certain months of the contract within a claim window to ensure you're still connected and have kept up with the payments. Please read the individual retailer's terms as the exact months and payment methods can vary.
For example - you place an order for a 24-month contract in January which includes redemption cashback of £100 to be claimed in months 6, 9, 12, 15 and 18. Within a few days of receiving your phone and being connected to the network your first bill will be raised, dated January. In this case your 6th bill will be dated June - you would send this one to the retailer. Within 14-28 days you'll receive cashback of £20. You then repeat this process in September, December and so on until the full £100 has been claimed.
How do I order?
After you've made your choice of colour, storage size and the plan that suits you best click the "Get Deal" button on the deal card. You'll be transferred to the retailer's website where you can place your order.
Please note that we are a price comparison service - your order is not placed with us, but with the retailer directly. We try to ensure all prices and plan benefits are correct, but please check the full details of the deal you add to the basket before ordering as errors in our data feeds may occassionally occur. To help us continue to provide our free service we may earn a commission from our partners if you make a purchase. This doesn't affect the price you pay or the ranking order of our comparison results.
What if I change my mind after I order?
If your order hasn't been dispatched yet, then you may be able call the customer service number found on the retailer's site and cancel. If you've already received the phone, you have 14 days after taking delivery to request a return - even if you've opened the packaging and switched it on. Some networks may opt to offer even longer evaluation periods to make sure you're fully satisfied with their signal coverage.
---